Guest Lecturers
Begin of page section: Contents: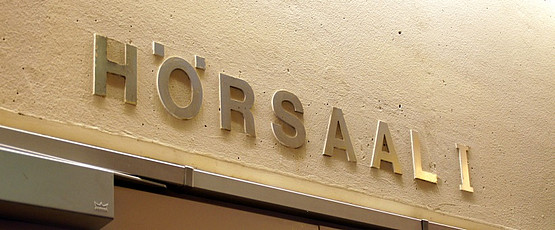 The excellence of the CIRCLE programme is strengthened by the possibility for an exchange of scholars within the consortium and for the possibility to invite guest lecturers from all over the world, who will contribute to the CIRCLE programme by giving lectures at the consortium universities (only EU). The involvement of guest lecturers is fruitful for students, who will get new CE perspectives, and for the further development of education, the scientific community and research collaborations in the CE field.
Thus, the CIRCLE consortium is actively looking for possibilities to involve scholars and guest lecturers to strengthen the internationalisation of the CIRCLE courses.
Guest lecturers can be from different background - such as academia, governmental and NGO actors, as well as industry, but should usually got a PhD degree.
This will broaden the perspectives of the CIRCLE students and allow them to interact with different relevant stakeholders.
For the submission as guest lecturer for the CIRCLE programme, applicants are requested to provide the CIRCLE consortium via email (emcircle(at)uni-graz.at) with the following information:
Potential topics/contents of the intended guest talks
Personal data (family name; country; gender; year of birth; city and country of residence; institution delivering the applicant's previous degree/university of origin; country of university of origin)
Preferred host institution (from the CIRCLE consortium)
Please note: In August 2019, there will be a CIRCLE board meeting that decides which scholars will be selected for CIRCLE guest talks in the study period 2019-21. For submissions received after that board meeting, the decision will be taken at latest end of 2019.
The EU is funding maximal eight one week-teaching stays in the period mentioned, i.e. - depending on the number of applications - not all applicants might be considered. The lump sum for such a one-week stay (covering travel, accommodation, living costs, insurance, potential visa costs etc.) is maximal 1,950€.
End of this page section.
Go to overview of page sections.