Finances & Fees
Begin of page section: Contents: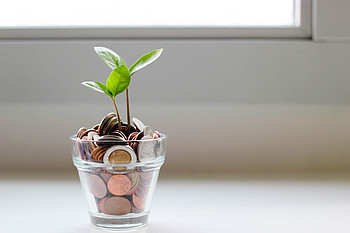 Mandatory Mobility
Students who complete the mandatory mobility semester (second semester in the Master's progamme = specialisation track) are not charged any further tuition fees at the mobility university, provided they pay their fees at their entrance university.

Entrance University
Enrolment, participation or tuition fees are charged by the entrance university.
Local fees (e.g. student union fees, administrative fees etc.) and health insurance contributions may vary per institution and must also be paid during the mobility period. They are announced in advance.
Graz

Tuition:

€ 0 [EU students] for 4+2 semesters,
€ 726,72 [non-EU students] per semester
Students from these countries exempt from the tuition fee.
Students from Southeastern European countries have been granted reimbursement under these conditions

During their mobility period, students are exempt from paying tuition fees at the University of Graz.

Student Union (incl. insurance on campus):
€ 22,70 (have to be paid by degree and mobility students)

Leipzig

Tuition:
€840 per semester (excl. insurance and additional costs)

Student Union (incl. fee for public transportation system of Leipzig): check out this website (have to be paid by degree and mobility students)
Venice

Tuition:
Tuition fees are calculated on the basis of your income. Please check this website

Hiroshima*
*For Hiroshima as entrance university (Joint Degree Hiroshima-Graz-Leipzig) see website.
Life at your mobility university
Additional fees may apply for the additional mobility at Stellenbosch University (South Africa), and Teri School of Advanced Studies (India). This information will be provided to interested students at the beginning of the respective academic year.
No fees will apply for an additional mobility period at Bergen University (Norway).

| | |
| --- | --- |
| Bergen | During the mobility period, you are exempt from paying tuition fees at Bergen University as the mobility is completed in the frame of the Erasmus+ mobility programme and special fee waivers apply. |
| Stellenbosch | Get an upfront estimate of international registration fees, tuition, accommodation and living costs on this website. |
| Teri | You will have to register for individual courses under the mobility agreement and pay the respective amount per credit. You will have to cater for travel, accident and health insurances up to course completion. Furthermore, you will also be required to pay a deposit for the use of the library facilities (refundable). You will be provided a participation certification along with grade cards. Please note that international Master's students have to carry a student visa. |
| | |
The consortium does not provide any scholarships for the entire programme. Your chosen entrance university may offer financial support through scholarship programmes (e.g. Erasmus+, Erasmus+ International, etc.) for your mandatory mobility. Your respective contact person will inform you at the time of admission to the programme.
For general information about scholarships, please consult the following websites:
End of this page section.
Go to overview of page sections.