Programme Information
Begin of page section: Contents:
Sustainable Development has high priority on the international political and scientific agenda.
It is also a cross-boundary issue, as problems relating to environmental, economic and social issues do not stop at national borders.
The concept of sustainable development is therefore rapidly gaining importance in national and international agendas.
The English-taught Joint International Master in Sustainable Development focuses on applying competencies to the question of sustainable development and the needs and possibilities of societal transformation. It is a prime example of a programme where sustainability issues are approached from an inter-disciplinary perspective.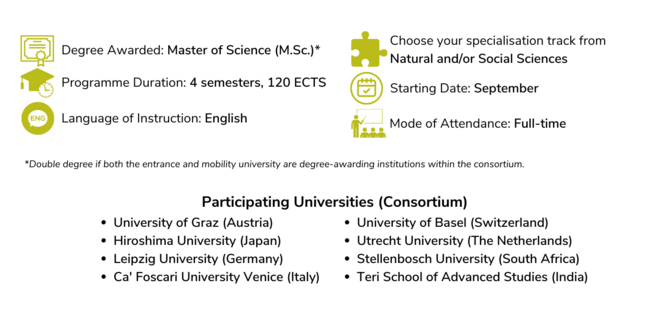 End of this page section.
Go to overview of page sections.