Curriculum
Begin of page section: Contents: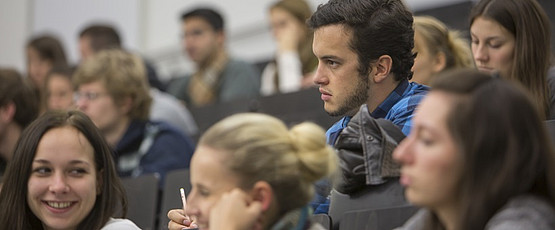 The Curriculum of the Joint Master's Programme in Translation (Slovene-German-English) is threefold:
The programme is designed to equip students with the knowledge and skills necessary for a successful career in translation and intercultural communication.

In addition to gaining insights into various theoretical and professional aspects of translation, students also complete specialist translation modules in variety of areas which are in particular demand.

A compulsary semester at the other partner university provides an opportunity for further enhancing their language and intercultural skills.

After completion of the course, students will have acquired the following skills and competences:
Language and culture:
Transcultural competence, sociolinguistic awareness as well as advanced communicative skills in all their languages.
Translation:
Strategic, methodological and thematic competences enabling them to produce translations for a variety of intercultural contexts and target audiences, and to successfully cooperate with their clients. More specifically, students will acquire:
analytical and research skills
IT skills
editing and post-editing skills
service provision competence.
End of this page section.
Go to overview of page sections.