Selection & Admission
Begin of page section: Contents:
The selection and admission procedure for the Joint International Master in Sustainable Development is a two-stage process!
Selection Criteria / Selection
The consortium is aware of the effort and time all applicants will have invested in completing the application. However, please note that it is a very highly competitive application and selection process. For the verification, evaluation and selection of the submitted applications, the Committee will follow the selection criteria as laid down by the consortium:
Bachelor's degree or equivalent programme
Previous academic performance (GPA or average mark)
Academic background
Motivation statement
Letters of recommendation
Applicants must meet the required selection criteria and achieve a sufficient ranking in the selection committee's ranking list. The selection process includes the following steps: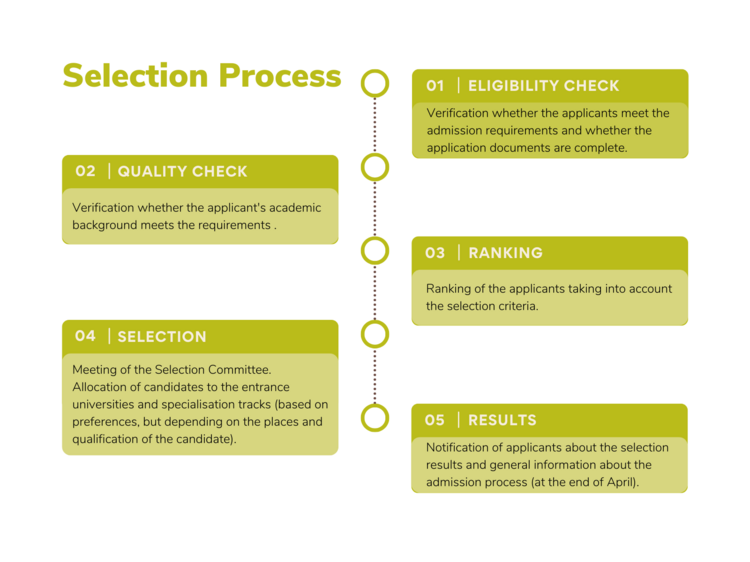 If you have received a positive result, you will be contacted by the contact persons of your entrance university who will provide you with information about the individual admission process.
Please note that the offer of a place on the Joint Master's Programme is contingent on you meeting the admission requirements at your entrance university!
Please note that you must submit original and/or certified documents at this time!
End of this page section.
Go to overview of page sections.