City College of The City University of New York, USA
Begin of page section: Contents: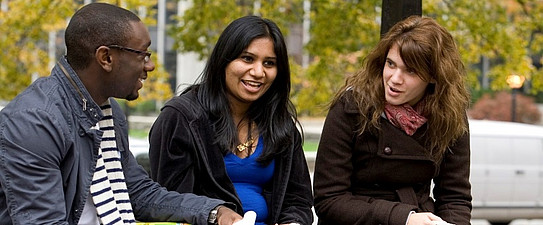 Established in 1847
12.000 students
The oldest of The City University of New York's (CUNY) 11 senior colleges, CCNY is really a small university with four renowned professional schools and an outstanding College of Liberal Arts and Science. Undergraduates at City College can choose from among more than 80 programmes and specializations, from traditional to cutting edge. For graduate students, CCNY offers more than 40 masters programmes - as well as 12 CUNY doctoral programmes in engineering, the sciences and psychology.
English is one of the largest academic departments on the CCNY campus. Its large and distinguished faculty of scholars and writers offer dozens of different courses each semester encompassing a broad range of topics in English and American Literature.
In 2003, U.S. News and World Report ranked the campus as the most diverse in the nation, a strong reflection of New York City's "gorgeous mosaic" and the global society of the 21st Century. More than half of the student body is foreign born, and over 88 foreign languages are spoken on campus.

Joint Master's Programme at The City Colleage of the City University of New York
End of this page section.
Go to overview of page sections.