Curtin University, Australia
Begin of page section: Contents: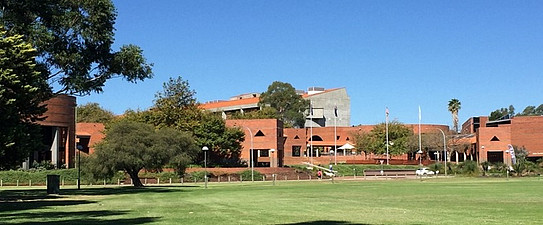 Founded in 1987
52,000 students
4,000 staff
Curtin university is Western Australia's largest and most culturally diverse university with Australia's third largest international student population.
Curtin is ranked in the top one per cent of universities worldwide in the prestigious Academic Ranking of World Universities 2017.
Curstin is WA's most preferred university and is globally recognised for its strong connections with industry, high-Impact research and wide range of innovative courses.
Curtin University is also WA's largest and most multicultural university, welcoming more than 52,000 students, around a third of whom come from a country other than Australia.
To achieve its vision for 2030, Curtin is redeveloping its main Bentley Campus to create "Greater Curtin": a city of innovation where arts and culture will meet technology and business.
Curtin University is truly a global university, with campuses in Western Australia, Malaysia, Singapore, Dubai and Mauritius. Since its inception, it has always taken an innovative approach towards teaching and Research.
End of this page section.
Go to overview of page sections.