Waseda University, Japan
Begin of page section: Contents: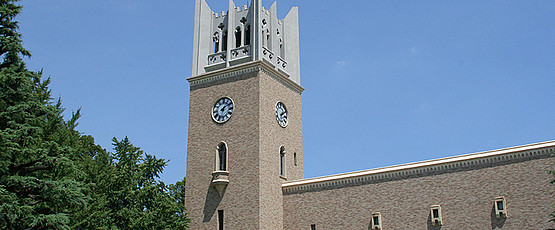 Founded in 1882
more than 51,000 students
more than 6,700 staff
Waseda University has a rich history spanning over 130 years since it first opened its doors. It also boasts the largest number of international students among all universities in Japan, which almost 7,156 students from 116 countries and regions around the world currently.
Waseda University consists of nine campuses and one joint research facility, comprising one of Japan's largest institutions of higher learning and advanced research. Seven of the campuses are located within the Tokyo area including Waseda, Toyama, Nishi-Waseda, Kikui-cho, TWIns, Nihombashi, and Higashi-Fushimi. Two other campuses, Tokorozawa and Honjo are in neighboring Saitama Prefecture, and another, the Kitakyushu Campus is located further south on the island of Kyushu.
The University has a total of 13 undergraduate and 21 graduate schools, offering varied and dynamic curriculums. Furthermore, as an action plan for campus globalization, students can obtain degrees in English at 7 undergraduate and 14 graduate schools. Wide range of facilities and services will help your study abroad experience enjoyable and rewarding in the heart of Tokyo.
End of this page section.
Go to overview of page sections.